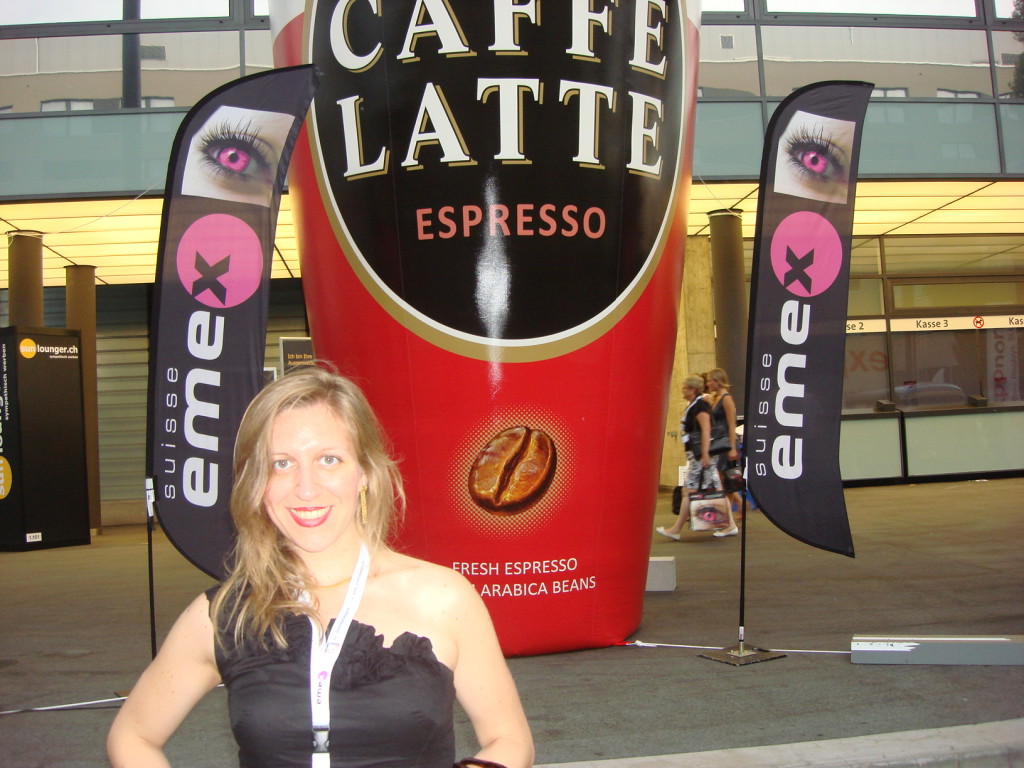 I started my events career in Switzerland, where I volunteered on several tourism and sporting events and had the chance to visit other professional and leisure exhibitions. Besides discovering the passion for events, volunteering gave me the opportunity to explore many of the Swiss MICE destinations and network with industry professionals.
The Swiss MICE destinations can be classifies into three categories:
Cities – such as Zürich, Geneva
Mountain destinations/ resorts – such as Zermatt, Gstaad
Regions – such as Wallis, Lake Geneva
Looking back I can say that volunteering was a very enriching experience. Firstly, if you don't have any previous event experience, you can use this opportunity to boost your CV and network with other event professionals who may help you to get other jobs later on. Secondly, if you are not sure whether you would like to stay in the industry, volunteering  will help you to figure out whether you like this industry and want to keep doing it. Last but not least, is the EXPERIENCE, for which the attendees travel hours to attend and you have the chance to work there! If you like working with people and you are passionate about the event, be it music, sports or an art event – just do it. Volunteering will bring you many positive emotions and you will meet interesting and inspiring people.
Cities
Zurich, Suisse EMEX 2011. Zurich is an international hub and hosts exhibitions throughout the year. One of my favorites is the SuissEMEX where you can find everything about marketing and live communication.

Geneva, Schweizer Ferientag 2011. The national tourism organization of Switzerland, Switzerland Tourism hosts every year an event for all the tourism professionals. Every year the event takes place in a different city or resort.
Basel, IGEHO 2009.  IGEHO is an international exhibition for hotels and catering and takes place every two years. At the exhibition one can familiarize itself with the latest trends and attend speeches and demos. I had the chance to see the barmen competition. The exhibition takes place at the Messe Basel, which throughout the year hosts other big exhibitions, among others the jewelry exhibition Baselworld and Art Basel.

Montreux, Travel Trade Workshop 2009. Since few years the exhibition changed the concept to target German and French speaking visitors separately and now it takes place both in Lausanne and Zürich.

Mountain Destinations
St. Moritz, St. Moritz Polo World Cup on Snow 2010. Very exclusive event at top destination. The tournament takes place on a frozen lake.

Engadin Skimarathon 2010. One of the most memorable events I worked at. The atmosphere was just great.

Silvaplana, Engadinwind 2010. Having a big passion for sports, I visited the Engadinwind and had the chance to see top athletes perform incredible tricks on the water.

Regions
Lake Zürich. I had a tourism seminar in Rapperswil, a city near Zürich. During the seminar we got to travel all around Zürich lake to cities including Thalwil, Küsnacht and Pfäffikon (and the noted MICE hotel Seedamm Plaza). The region is absolutely gorgeous and I would love to come there again. Staying in a city on Zürich lake is perfect for someone who would like to be next to Zürich but avoid the hassle of a big city.