On Halloween day, 31 October 2018, we hosted the Event Planners Talk and Future in 15 collaborative event with the tongue-in-cheek title 'Is the DMC dead?'. The title created a lively debate on social media, and we also received important feedback on our anonymous online Slido poll, the results of which are published in this article leading up to the event. 
The very final result of the survey question 'Is the DMC dead?' concluded with 49 people responding, out of which 20% voted yes and 80% no. At the live event, which took place at Allianz Park in north London, we invited four panellists to shed further light on the issue and respond to challenging questions regarding the future of DMCs. 
Our panellists were Martin Ellis, Managing Director at Team Umbrella Limited, Pauline Kwasniak, Founder and CEO at TurnedSee (who joined via a conference call from Derry), James Dowson, Managing Partner at The DMC Advantage and David Lovett-Hume, CEO at Asemblr. Event moderator and host of the Future in 15 Show Caleb Parker began the discussion by providing several examples of how technology is disrupting other industries, before placing our focus on DMCs. 
To maintain an easy flow of this text, I decided not to quote any of the individual panellists and comments from the audience but instead present their ideas because it was a smooth conversation, with everyone complementing and adding to each other's comments. Big thanks go to our knowledgeable panel and audience for the constructive discussion! 
Changing perceptions about technology
Technology is changing the way we conduct business today in many ways. There are some industries that are dying because of that, and others are complementing their business with technology. To set the topic for the panel, Caleb gave some examples of how people have changed perceptions over recent years in the way they use the sharing economy. For example, who would have thought that people would be comfortable for their young daughter taking a car with a stranger (Uber), or staying in a foreigner's house abroad (Airbnb). These two tech giants don't even own the cars and accommodation facilities (a situation which may change for Airbnb). Another example that was brought up was FlixBus, a coach company, which acts like a tech company but in fact are a transportation company. So how does it work in our industry? 
Let's first define the full scope of services that a DMC provides. Are these similar or varied across different countries? Do all clients and potential clients understand what a DMC does?
In general, across the world, DMC services are largely the same but there are regional variations, for example between Western Europe and Africa, where the services will be different. Transport, off-site dinners, AV, exhibition stands and entertainment comprise the majority of services that a DMC provides, but additional services may also include medics on site in a region affected by a plague, a last-minute dinner jacket or a breast pump during the middle of the night. 
DMCs are invaluable for an agency; they don't just see them as bookers and information providers, but also as an unlimited source of information and advice, to provide help and ideas when the agency might run out of them, and provide knowledge they (the agency) could never have hoped to possess themselves. DMCs have been in the region and 'on the ground' their entire lives. An agency's knowledge is gained through their contacts, and for that DMCs are invaluable. 
DMCs do vary. As in any service industry, there is good and bad, and the geographical nature of a DMC plays a role in this regard. Specialist knowledge is something that you can't really buy, but can tap into, and that's why it's good to use a DMC. 
Clients do understand the full scope of services that DMCs offer because they are likely to have worked with DMCs previously. However, the DMCs don't always understand why clients use them. Local knowledge is not the only reason to explain why clients use DMCs, and that the corporates appreciate. Instead, corporate clients value that a DMC is a 'one-stop shop' and offers one invoice that provides piece of mind. 
Is local knowledge exclusive to a DMC? Does technology replace or complement it and how will it affect DMCs and customer experience in the future?
In many aspects, technology is replacing what a DMC can offer. Specifically, that involves bringing all the information on the internet into one place. As a result, that puts the user in control to make their own choices. 
However, a tech platform will not set out to replace a DMC, but instead work with them because DMCs need to evolve in their thinking. DMCs do have an advantage as the person on the ground with the knowledge which isn't easily accessible, and that is where DMCs can continue to add value to businesses going forward when technology starts replacing some of what DMCs can offer. 
Not only what you know, but who you know that matters
We keep using the word 'knowledge'. Something that the DMC provides is knowledge of what's available on the ground, at the destination, but also the local contacts, and that relates to not only what you know, but also who you know, which is important to keep in mind when working with a DMC. 
An example: a client from the construction industry requested to bring local contacts as speakers from this specific industry. They required a local DMC to help provide contacts at the highest level (for example, a local minister). This example demonstrates that a DMC can open doors that wouldn't be opened otherwise. That's an additional element that a DMC can provide, not just the local knowledge on the ground.
DMC vs. CVB
Some clients prefer to work with tourism boards because it puts them in control. Many clients use CVBs for information, contacts and research, rather than using a DMC. As a result, that's where the message of the DMC needs to be clearer and adapted to the current environment. Tech platforms exist because the corporate user wants to have control, to be able to do everything themselves, make their own decisions, and to not feel like there are being led down the path. However, DMCs indeed play an important part in providing local contacts, and something special that will not be readily available online. As a result, the way for DMCs to survive and thrive is to become a niche in their specialist areas.
An example: there was a case when an agency had gone to a tourist board first, and tourist boards are paid by their members, so they have to provide all the information of their members. The client had received 20 pages of information, that as a result necessitated to contact a DMC and receive what was appropriate for them. DMCs need to guide their clients; some clients don't understand what price benefits they would be getting, if they only look at the headline price for a room online.
Clients want control
With control comes responsibility. People love to be in control, but if something goes wrong, the person having this control will have to deal with the problem. Using a DMC is similar to having an insurance policy for a car. The moment you need to repair the car, you realise that the insurance policy is the best thing you ever bought. But until you need it, until anything goes wrong and until you need to call on the real advantages you don't see the full benefits. 
Most of the time, a DMC is offering what the client doesn't see, and to a large extent it's a safety blanket. For example, one DMC provided a pre-programmed set of mobile phones with a number which the client could call any time of day, for anything. 
Relationship based industry vs. 'on-demand'
We will see things changing quickly in this industry. MICE is one of the industries that still operates on a very relationship-led way, where any other industry which you can mention is more 'on demand'. 
This situation leads to pricing. The industry is not ready to operate 'on demand'. Seeing a price online and the full quote later are two different things when it comes to booking a larger event, but technology is picking up and will change the way we use it. There is a still a place for DMCs (in the on-demand market). 
Corporates care less about control but more about policy and compliance. The MICE industry will be significantly disrupted in the years to come, but when it comes to 'on demand' in MICE, it's not yet possible. The available platforms at the moment will simplify the research and the matching, or allow direct access to suppliers so the client can book direct (without an intermediary). Real people can connect to real people via the tech platform. Only the intermediary is cut out of the transaction. 
At the same time, 'online' is a crowded place. If the client speaks with a DMC and specifies their requirements, they cut through the noise and are able to express immediately what the client needs to know, rather than trying to sell other things that the client is not interested in (e.g., if a client goes online, they may see irrelevant ads). Online is great if you've got time. 
How can you trust 'online'?
In online dating, shopping and travel agencies, it has been always a question of trust. Even Airbnb is also challenged on occasions if flats are trashed by guests, or people show up at an unfinished building. But there are also stories of bad DMCs. When something goes wrong, these are the exception and will occur in every industry. There are always cases when agencies mess things up as well.
What do you think about agencies that use a DMC to gather information but will never use a DMC?
That's a bad practice which is occurring, with agents calling up a DMC to gather some ideas and contacts. It's a short-term game for a long-term loss, not least for aspects such as reputation damage, and that particular DMCs will not work with the agency again. One of the advantages of working with DMCs is that they can get better prices than if the client would have gone direct. Additionally, agents can go direct, but they won't be able to do it as quickly as a DMC could. 'People buy people' – you might look online first, but then you will pick up the phone, instead of using a comparison guide. 
It's very important to form trust between an agency and a DMC. By shopping for information and then going and booking direct, it removes the point where trust develops. DMCs' job is not complete the moment they give out the contact, but they can also add on top of what comes up in the initial proposal, the little hidden bar for example on the way to the venue, that is not online and you can't put in the proposal. 
The DMCs don't own anything, only their intellectual properties, the knowledge. The hidden gems will come only at a site inspection, and at the point when trust is being developed. Boutique DMCs will be willing to provide a tiny service, even if the client have booked already their hotel and transfers by themselves. And if they have worked with the same client before, they will be willing to assist and provide information, knowing that the client can also book it direct. It's not a black and white, but rather grey area where there is a need for online tools. But for a multitude of services, a DMC can bring it all together.
DMCs are not dead, they are sleeping
Relationships are vital in any industry, and tech is changing our industry and every other. Therefore, we can say that DMCs are not dead, they are sleeping. DMCs are evolving, as is every industry. Here are two suitable quotes in this context: 'Sleep and Death, who are twin brothers' (Homer) and 'If you don't find a way to make money while you sleep, you will work until you die' (Warren Buffett).
Do DMCs always act in the client's best interests to book the best value for money, or do they try to upsell and offer more services?
Not all DMCs are equal and therefore all partners need to be carefully selected. The client should select the DMC that they trust and who deliver the right service that is in the client's best interests. 
Flexibility is an important quality of a good DMC – being flexible to provide the best solution for the client, even if they will make less money from it, but which may bring more business in the future. The DMC will try to sell what is right for the event (e.g., an English-speaking guide on a bus, if the bus driver only speaks the local language). It makes sense. A DMC will suggest, based on experience what will be the most appropriate for the event in order to have a smooth experience. Small and boutique style DMCs can think on a hoof and are flexible with costs. Niche, luxury DMCs who have real authentic knowledge are the future. The DMCs who hire regional people will win, with there being a trend towards having a niche expertise. 
Agencies like working with small and boutique DMCs. There is usually a good match between an owner-run agency, and an owner-run DMC, and the corporates who work with the agency trust them because they have worked with them previously, or know the person from a different agency.
There are many new buyers on the market in their 20s who are used to technology and messaging apps, and want different solutions. Whoever provides the fastest and most reliable service is going to win. 
Human + Tech = better product
The millennial buyers want to interact with events differently, and the way they want to experience and consume the content varies. But this issue is not just limited to millennials, they are just more vocal about it, and there are other people from other generations who feel the same way, and who are now benefiting from millennials. What does it mean for DMCs? DMCs should look to partner with tech platforms, and understand where the added value is. Understand how people want to consume information: online, messaging, social media, phones etc. For a DMC, they should embrace partnerships and technology, and adapt their offerings to the new, younger market and what they really want, find that niche, the USP. 
Evolution to a niche source of information
A tech platform can supply a great deal of information on demand, but what they don't do is provide niche information that can be found quickly; only a DMC can find this information using local knowledge. That is, for example, how DMCs can further develop themselves, that part of the generic aspects they provide (that can be found also online or through a tourist board), can be found online for the new generation. As a next step, DMCs need to find out what niche information can't be found quickly online and become that exclusive source to planners.
DMCs have evolved over the past years, but there were better times when more services were booked via DMCs and they had higher margins. But this is the same for agencies with more competition and people who book online. Agents need to provide evidence regarding why they charge a certain margin for the service they provide. 
There has been a slow evolution over the last 20 years, and it will not evolve quickly because people need a person who they trust and who will help them run the event. The margins are low, pushing to the lowest they can at the moment, so it's hard to predict the evolution of this area. 
DMCs' product is now THE product
The big step for DMCs' further evolution is to understand to whom they provide the services – are these the bookers, event organisers or the audience. There are increasing numbers of events for millennials, particularly from the US, who are looking for hands-on experiences which can't be purchased and searched for online, unless you are looking for a 'template'. 
This is where the DMC needs to evolve. DMCs are not about hotels, meeting rooms and transport anymore because indeed you can buy these online. The DMC product is now THE product, which may include hotels and conference rooms, but this is where the meetings are not anymore in the meeting rooms; a team building is not just building a sand castle together, it's much more than that and involves to a significant extent technology. Here is where some DMCs miss the point because they are too old fashioned, and these are the ones who are already dead and are not realising that, struggling with their cash flow. But those DMCs who are ready to evolve need to go to the new generation. Not simply by improving their booking system technology, but rather using technology and new solutions to create experiences, incentives and events for the new generation.
Millennials are also moving into decision-making roles within companies. They are used to, in their personal lives, experiencing and consuming in certain ways; they want to do it in their business lives as well, but the solutions are not there yet for events. 
Destinations, generations and DMCs all evolve
Evolution is constantly around us. Destinations evolve, which leads to creativity, and DMCs evolve around those opportunities. In the past 10–15 years, an incentive was (more or less) a deluxe tour, but now people want innovation, interactive and experiential ideas drawn into what is presented. Therefore, if you have a good partnership (with the DMC), and what is currently being demanded to make an incentive special, now we have more opportunities to do this.
Tech platforms come and go, and millennials are often fickle people who were brought up to believe that they can have anything they want, 'until reality hits'. Millennials are demanding, but so is every generation. Services also evolve, as do providers, and DMCs are no different. Millennials are looking at 1,000 things and a DMC is one of them. If they want to find it by themselves, it will take time and they hate spending the time. Time is the new currency, and millennials don't have enough of it.
A great DMC needs to be two things because they are dealing with people: a mind reader, (invariably, irrespective of what people say, they want something else) and visionary because most people don't know what's out there but they do consider that, 'the real world is much nicer than what's on Instagram.'
Stepping into a new era?
We didn't develop electricity by making improvements to candles, we made improvements by people sitting in a room and considering that there must be a better way to get light. That's the biggest thing about DMCs. They are not going to die, but will look at the new generations who will change platforms, and how they position their marketing, and their offering, but in the end, it will still be a DMC, it will be a human behind the platform, behind the technology. The days that we only speak to a person are gone, that we say things in a room and hope that no one will examine us. We take the time to check trip advisor, blogs, podcasts. It's about looking into the future and not sitting around the candle thinking about how to keep the costs of wax running. 
The future is about how we blend technology and humans because all the robotic tasks, such as checking people in, can be replaced by technology and that will give space for people to be human. The word that stood out the most from the discussion is 'evolving', where there is a place for humans and technology to offer a better product. People should concentrate on the strategy and outsource manual tasks to technology (e.g., chatbots). The DMC should find a strategic place instead of a robotic one. Human skills involve strategy, creativity, empathy; if we remove the repetitive, robotic tasks and instead focus on the human tasks, that's where the blend is and which will allow the DMC to thrive and survive.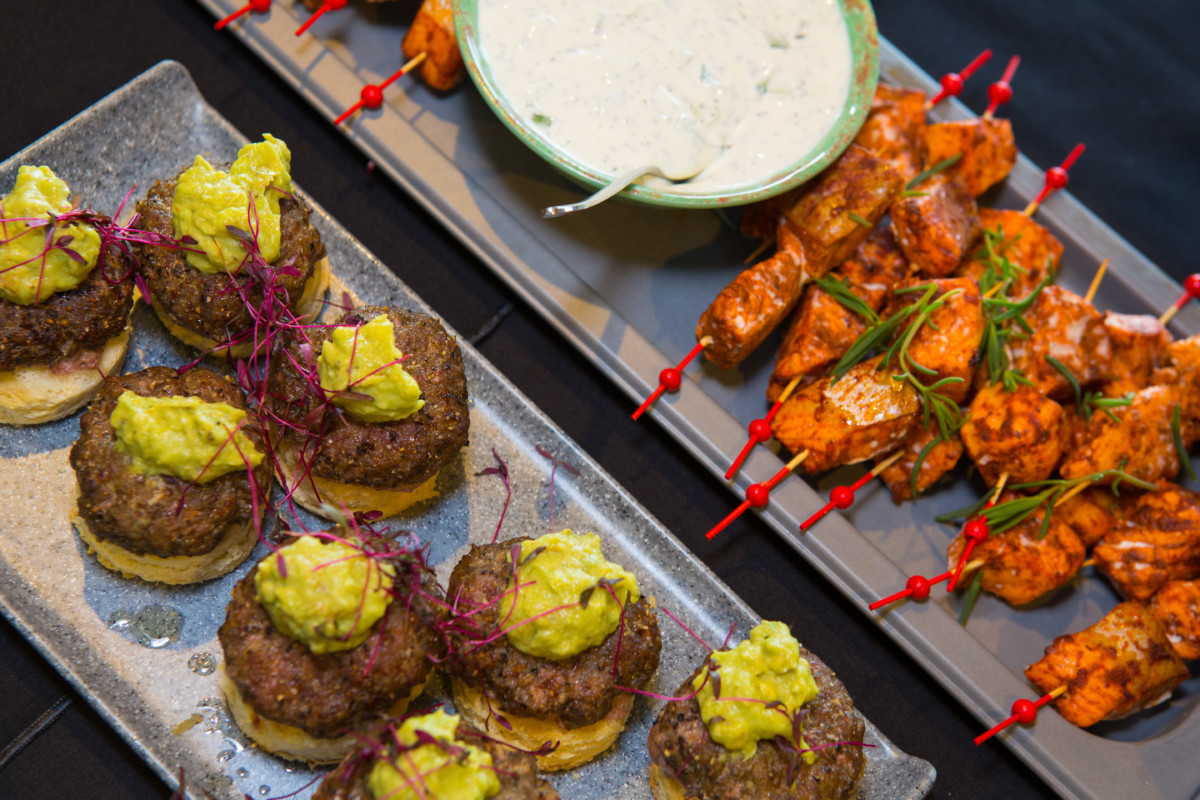 Photos by: Sandeep Rai Photography